Services
NETWORK MONITOR
PRTG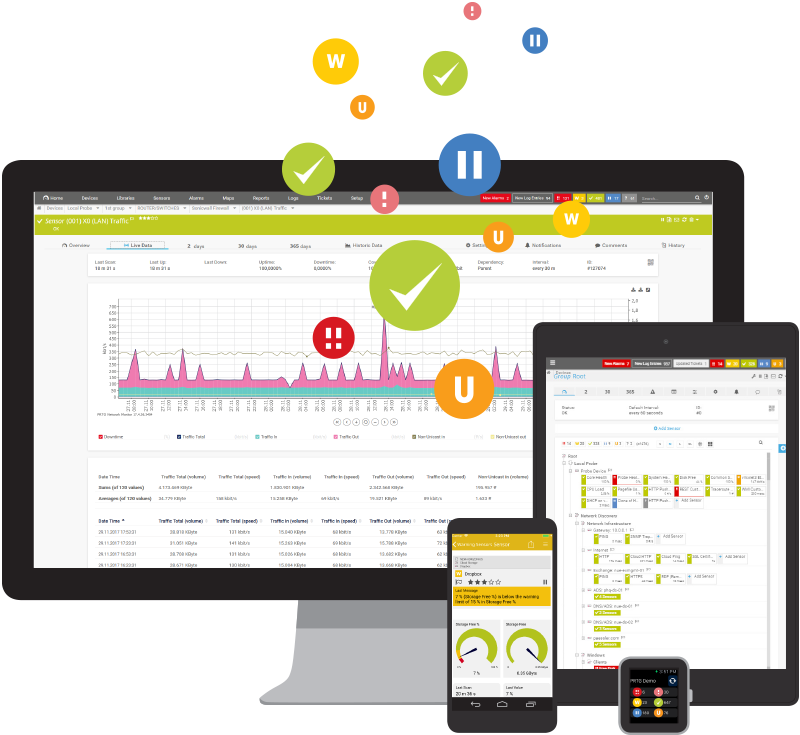 PRTG Network Monitor is a tool for monitoring all IT infrastructure.
PRTG Network Monitor can monitor such important parameters as network bandwidth, monitoring of database objects, managing applications running on the network, control availability, performance and reliability of servers and more.
With PRTG Network Monitor from Paessler you can reliably monitor your IT infrastructure around the clock.
PRTG Network Monitor includes built-in notification technologies, user interfaces, distributed monitoring, detailed reporting and extensive control options and visualization.
As a Paessler Partner, Melinet will help you to find the right solution for your requirements and present PRTG with all its possibilities. 
In 2019, PRTG was recognized as customers' choice for the Gartner peer insights for IT Infrastructure Monitoring Tools and for Network Performance Monitoring and Diagnostics. Paessler realized that PRTG is no longer just a monitoring tool for small- to medium-sized businesses, but that IT teams in the enterprise space could also benefit from an easy-to-use and affordable monitoring solution.
Along with Paessler we know the challenges of complex IT infrastructures and networks and are committed to 100% uptime.