Services
TELECOMMUNICATION SYSTEMS
Mini PBX installation, configuration, maintenance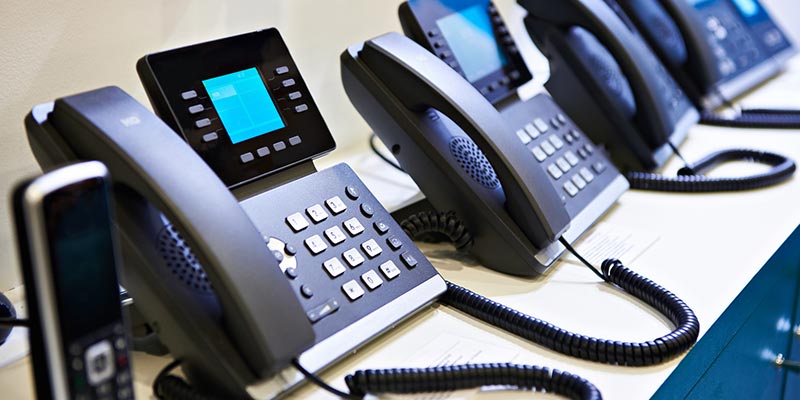 Mini-PBX is automatic telephone exchange, office automatic telephone exchange (PBX), intended for  office use. According to the type of telephone network — external / internal — the PBX can receive not only analog signals from the telephone service provider and subscribers, but also digital streams, such as IP-telephony. Typically, the PBX is located in a switching or server room, where all external and internal lines arrive. If your company occupies several buildings, then installing an automatic telephone exchange won't be difficult as well: each has its own mini-automatic telephone exchange, connecting to the other using an analog or digital trunk line. Two options are usually used to equip a company with system telephones. In a simpler case, only one system telephone is used, which is installed in the reception, the rest of the employees use ordinary telephone sets. If the company needs additional functions, then system telephones are installed for all employees. But this may require additional resources (motherboards) PBX.
PBX is a great modern device that saves you time and money.
Advantages of PBX:
Allows the owner to  use telephone communications effectively and efficiently,

You will have one telephone set on your desk, which includes both local communication and all city lines

Create high image of your company

It expands the capabilities of your telephone (you can conduct several telephone conversations at once, without losing contact with your interlocutors, get quick access to any of the company's employees)

Your business partners can comfortably call any extension user
Design, installation, configuration and maintenance of telephone networks:
Installation of digital and analogue stations,

Installation of telephone networks of any scale,

Selection and supply of necessary equipment,

Maintenance and service of installed systems.