Services
TELECOMMUNICATION SYSTEMS
Computer, phone local and corporate network design, technical support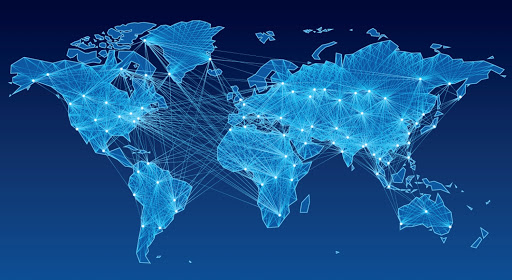 Building corporate networks, for organizations with remote units and branches, is one of the methods of saving money on telephone calls between branches. When branches are located in different cities or countries, the savings are quite substantial.
Inside a network, corporate phone calls are much easier for organizations to keep confidential, which reduces the risk of information leakage. Using your own transport data transfer networks, or organize VPN connections when using public data transfer networks (Internet).
Corporate networks are easy to scale, starting from stand-alone IP phones and to stations of large enterprises, with a single numbering plan. Thus, providing a dynamic growth of the enterprise infrastructure.
Corporate networks can use various types of communication lines:
cable (copper, fiber optic)

radio channels (terrestrial cellular and radio relay, satellite).
The company has rich experience in building corporate communication systems and offers its services for creating such systems.
Installation of local area networks:
Design, installation, administration of local and corporate networks of any complexity based on structured cabling systems using the latest electrical and fiber-optic technologies.

Professional development of network projects of any complexity, taking into account all the needs of the customer and specific installation conditions.

Consultations on the choice of network architecture, active and passive network equipment.

Purchase and installation of equipment.

Development and supply of special software.

Diagnostics and testing of ready-to-use systems.

Troubleshooting and network repair.