"BEST WESTERN PLUS CONGRESS" HOTEL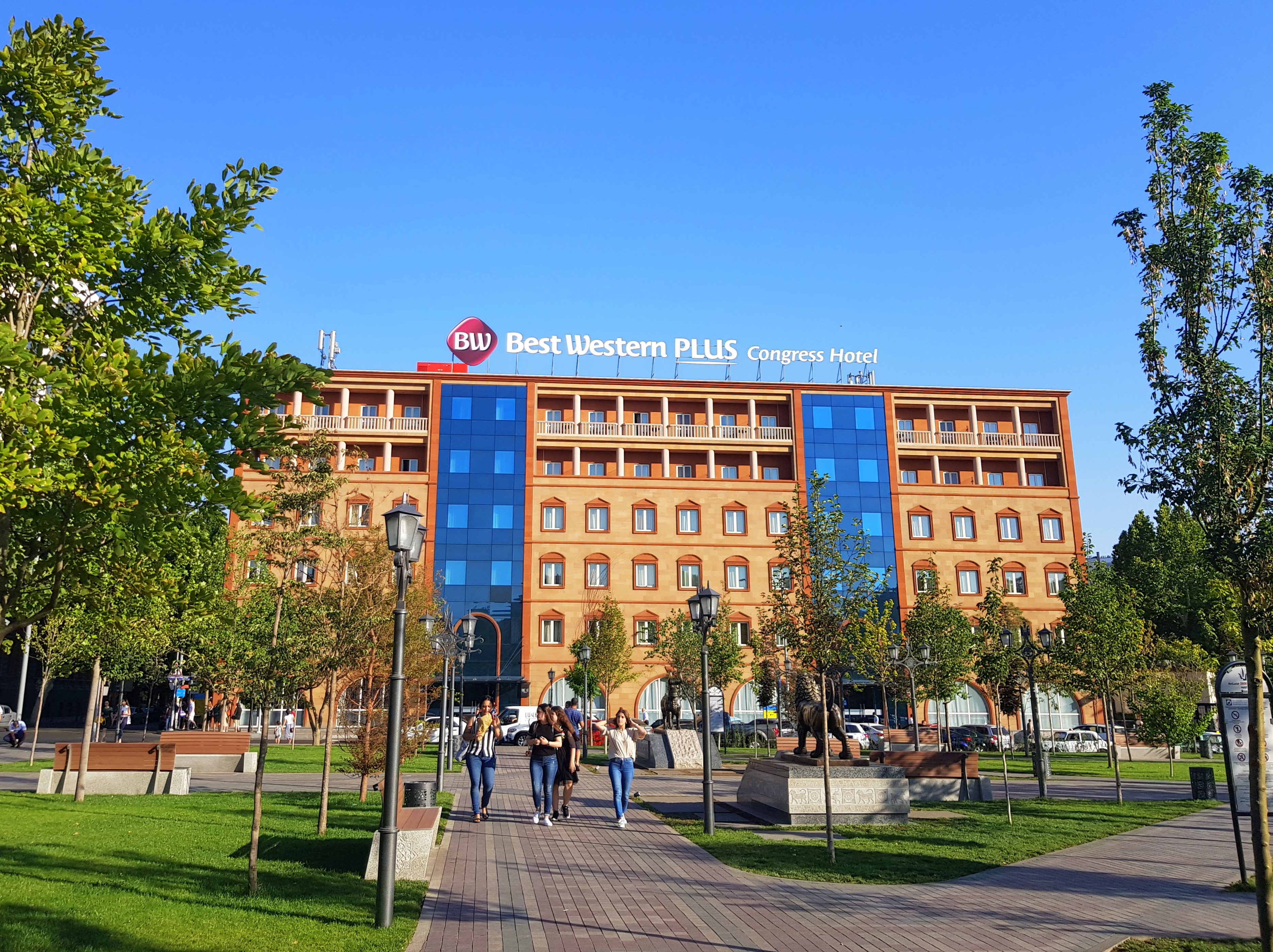 Our company continues to strengthen its position in the Armenian market. The project for Best Western Plus Congress Hotel has been the last.
Design and installation of sound alarm and background music systems, as well as conference systems in the conference halls have been carried out during the renovation of the first floor of the building. The audio and background music system was designed based on the BOSCH PAVIRO system, taking into account the hotel's size, technical requirements and system capabilities. Zoning  of the rebuilt area, selection of speakers by location and significance have been carried out. Several types of speakers were used: BOSCH LC4 speakers installed in the reception hall, breakfast  and large conference rooms to provide high quality sound, BOSCH LS1 speakers installed in the restaurant area taking into account the design of the ceiling and the BOSCH loudspeaker LC5 waterproof loudspeakers installed in bathrooms and front porches, BOSCH LC1 loudspeakers installed in areas with no special requirements. The conference system was designed with the BOSCH CCS 900 analog conference system in three conference rooms, with different equipment allocations, which implies a complex solution. In addition, the audio system in the conference rooms was provided with a local solution using the BOSCH PLENA system, which was also managed from the conference rooms and connected to the conference systems. Eventually, we came up with a complete system with interconnected elements, expansion capability and relevant to  EN54 standard.